Cycle Clear ZL2 - Over Glasses Motorcycle Goggles - Clear Lens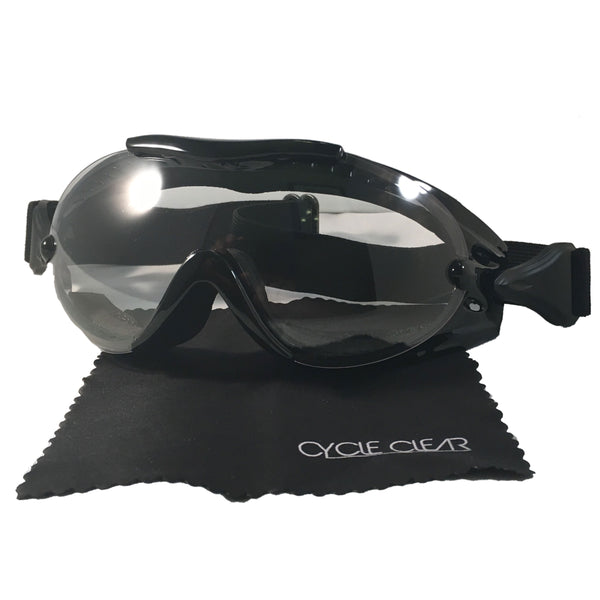 Cycle Clear ZL2 - Over Glasses Motorcycle Goggles - Clear Lens
Get The Perfect Fit
These goggles will be the most comfortable riding goggles you have ever worn.  With double foam cushioning you will be able to ride all day!  These fit great over most standard prescription glasses.
Be Protected At Night
With a clear lens these goggles will keep you riding clear.
Be Protected From The Wind
Because our goggles form an air tight seal on your face, wind will never be an issue again.
Ride Fog Free
With a special fog proof coating you will be seeing clearly!
Bonus Protection
Get a FREE microfiber bag and wipe cloth with your order today!
So What Do You Get
(1) Pair of Cycle Clear ZL2 Over Glasses Goggles with Clear Lenses
(1) Microfiber Carrying Bag(FREE)
(1) Microfiber Wipe Cloth(FREE)
Goggles
Excellent product for price!
Cycle Clear ZL2 - Over Glasses Motorcycle Goggles - Clear Lens
Fit over my glasses great... love the adjustable strap.... highly recommended 👌 👍
I have not yet tried them. I traveled cross country this past summer and really could have used them. I will use them this coming up trip. Thanks again.
Cycle Clear ZL2 - Over Glasses Motorcycle Goggles - Clear Lens
Overglasses
Item as described, fast shipping A+A+A++